Insights / Strategic Sourcing / Strategic Sourcing and the Growing Use of Cloud-Based Solutions
Strategic Sourcing and the Growing Use of Cloud-Based Solutions
February 26, 2020 | 4 min read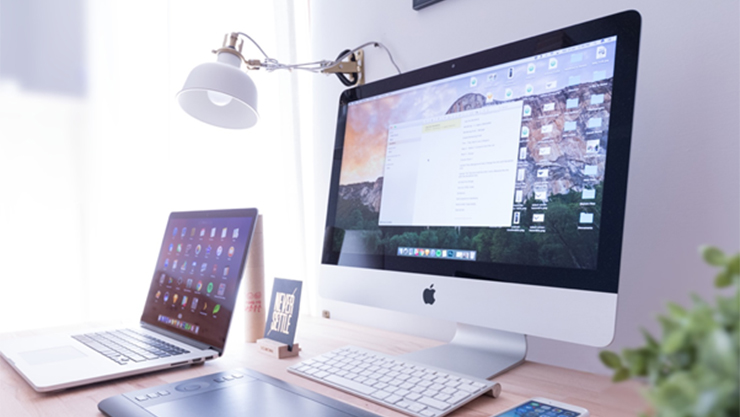 Over the last 20 years, many leading companies have moved away from manual procurement systems towards cloud-based automated solutions. It is clear that there are many benefits: better data quality, reduction of risk, increased spend visibility and time- and cost-saving. Despite the advantages, Excel spreadsheets, Word documents and email are still being used by many in the sourcing process, even though technology can do it faster and more accurately.
In this article, we look at where in the strategic sourcing process there are opportunities to become more efficient using these new tools. We consider the factors that guide adoption of these new tools and possible pitfalls.
The strategic sourcing process
Traditionally, strategic sourcing follows this 7-step process originally developed by A.T. Kearney.

The strategic sourcing process
The activities at each stage vary depending on the commodity or service being sourced and its external supply market. At key stages of the process, there are tools available that can assist. Many of these work together to provide a seamless result. Here are the main areas of opportunity to streamline the overall process :
Profile the category
This early phase is where we aim to understand our historical spend by performing an in-depth spend analysis. This involves assembling, cleansing and managing large files of data which is an ideal candidate for using an automated cloud-based tool. The aim is to have a clear insight into real-time spend data from all angles. A spend "cube" shows detailed spend by category and their commodities/ sub-categories, and by the various buying units and by supplier.
Select implementation path
This is the stage where the decision is made whether to re-negotiate current contracts or approach the market via a sourcing event. Paper-based sourcing documents are slow, costly and error-prone so digital solutions are recommended, either via an RFX (i.e via an RFI, RFP or RFQ) or by use of a reverse auction. In a reverse auction, prospective suppliers compete to provide the product or service at the best possible price through real-time bidding. Most available tools provide templates for all possible types of e-sourcing events. They also manage the planning and practical activities involved in issuing and receiving responses.
Negotiate and select suppliers
The analysis of responses to sourcing events is data-heavy and time-consuming. Automated tools are most effective in presenting and summarizing the responses in a way that facilitates decision-making. Responses are matched against pre-determined evaluation criteria. This will be cheaper, faster and more accurate than any manual process.
Supplier management and contracting
These are ideal areas that lend themselves to using automated tools. Supplier management solutions open up lines of communication and collaboration opportunities through on-line supplier portals. These portals include features that evaluate suppliers based on their performance. The detailed information provided can be rolled up by division, region or category so that informed purchasing decisions can be made.
Contract management solutions provide much more than a repository of documents. Among other features they
provide the ability to create or amend contracts

hold a library of clauses and templates

have detailed search and reporting facilities

track obligations and raise issues

alert users to expiration dates and key milestones

allow for electronic signatures
What are the considerations when automating?
If automation of the key aspects of the strategic sourcing process is so compelling, why is everyone not doing it? Here are two reasons:
Ease of use
Early applications of sourcing software were cumbersome and difficult to learn to use. This caused frustration among users and an aversion to the adoption of the new tools. The situation is much improved and the benefits are now widely acknowledged but there is still some reluctance to take on new electronic solutions.
A solution should consist of the main features that users need on a day-to-day basis and have a simple user interface. It should require minimal training and providers should offer live support and a troubleshooting service. E-sourcing is meant to make procurement events easier to manage, not create problems.
Seamless connectivity
E-sourcing applications must connect easily with existing enterprise tools and other systems to be successful. Complaints about software solutions in the past were that they were too expensive, too complex and required a lot of customisation to link into existing ERP systems. Online platform solutions now not only provide spend analysis tools and manage the sourcing activities but include contract negotiation support and on-going supplier management, traditionally areas where human intervention is most required.
ProcurePort's automated e-Sourcing solutions assist you in each phase of the strategic sourcing process, uncovering opportunities for cost savings and optimizing supplier contracts. The ProcurePort e-Procurement Software suite provides the critical e-sourcing tools that enable a procurement process delivering better spend management and improved relationship between buyers and suppliers. Whether used independently or integrated with your ERP software such as SAP e-Sourcing, ProcurePort provides the e-Sourcing tools necessary to drive cost reduction in any organization's supply chain.