The Challenges of Manual Purchase Requisition Workflow
When using manual purchase requisition workflows there is a high margin for human error and miscommunications as it passes through numerous hands. There is also a lack of transparency as the requisition progresses through the workflow.
If a problem or delay occurs companies can struggle to track down the location of the issue and diagnose the solution. Because it is vital for a business to keep the purchasing process moving, smart companies turn to technology to become more accurate, efficient, save time and money.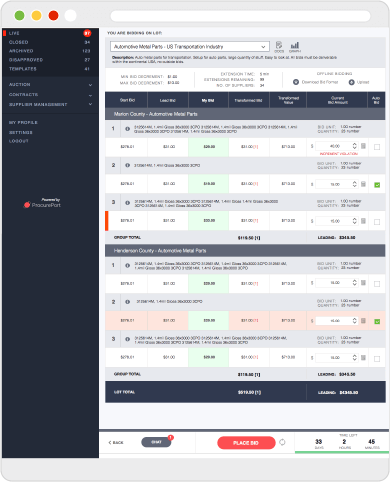 Streamlined
Approval Process
---
Faster Delivery
With purchase requisition software employees can create requests from any location using internet-enabled devices. Instead of filling out forms raw, staff can choose from pre-populated, customized templates and then submit just by clicking a button.
Electronic procurement systems can automatically determine which level of reviews are needed for various department requests, freeing up employees to continue their work. After a request is sent, staff has the ability to track their purchase requisition.
Staff is notified of their request approval in real-time; helping them create a purchase order for the supplier more quickly. A unique purchase order number tied to the requisition provides a clear audit of the purchase to the accounting department. The purchase order can be sent to the supplier immediately, with automatic electronic supplier acceptance as well.
The quick turn around in the purchasing process then results in faster delivery from the supplier.
Although the purchasing process may seem so simple and the purchase requisition seems like just a document, they are fundamental to the efficiency of a procurement department. If you would like to stop wasting time, resources, and money on paper-driven purchase requisition process, schedule a 30-minute demo of ProcurePort's cloud-hosted e-procurement solution today.