Insights / Strategic Sourcing / How to Build a Successful e-Marketplace
How to Build a Successful e-Marketplace
July 31, 2019 | 5 min read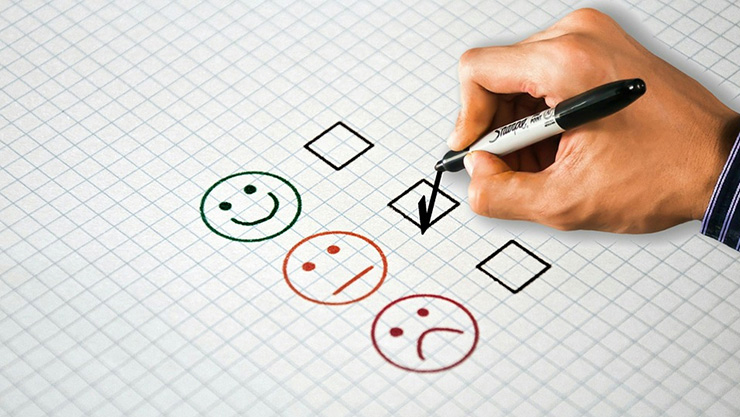 The key to proper e-Sourcing software lies in its ability to build a satisfactory e-Marketplace.
Sourcing in the old days was simply face-to-face negotiation. Buyers and sellers met, negotiated business opportunities, and signed contracts in person. The expenses of the traditional marketplace were high because moving people from place to place takes considerable time and resources.
Electronic sourcing or e-Sourcing software is how we manage it today. The new era of e-Procurement made digital migration to the cloud mainstream. Today we can handle procurement interactions online. Going digital has made it easier to function across geographical, language, and time barriers. The drawback is that we risk losing some positive elements of face-to-face business practices. This is where global e-Procurement software comes in. In order to maintain a successful e-Marketplace, your organization needs the right e-Sourcing tools to form business relations as solid as the ones we built using the old methods. Here are some factors of success when it comes to building a successful e-Marketplace.
Global e-Sourcing
The digital migration can be explained by the universal goal of improving the bottom line. For organizations to manage supply chain efficiency, it's necessary to consider corporate strategic positioning. With digitized e-Sourcing tools, an organization gains major control over functional strategies and cost-cutting. The positive yields of globalization are a result of doors are open to multinational sourcing.
Procurement entities need to access international sources for cost-effectiveness. Business efficiencies differ by region and global e-Sourcing finds opportunities beyond the buyer's geographic scope. Finding new suppliers means connecting with emerging business leaders. For buyers, this means cost savings. For suppliers, it fosters business growth. Putting these entities in contact is the hallmark of a modern and global sourcing strategy.
Enhanced Communications Features
Face-to-face negotiations were always based on trust. The act of meeting a business partner, discussing buyer and seller terms, and executing contracts in person fostered a positive relationship. Though contracts held the relationship static, the initial meetings were key communication opportunities where trust was built.
Any modern e-Sourcing process that places buyers and sellers into the same e-Marketplace needs enhanced communications features to simulate that face-to-face trust-building process. Real-time chat, automated notifications, data transparency, video conferencing, and the ability to loop in multiple players are a few of the ways that e-Marketplace software can build that same level of trust.
Multilingual Support Integration
As the world opens up to emerging business markets, technology provides the advantage of multilingual support. Chats with built-in translation features, video conferencing that allows for integrated mediation solutions, professional live translator solutions, and international compliance regulation software are overcoming the old struggle of communicating across language barriers. Though it may feel clunky today, the technology is improving day by day. The great thing about e-Sourcing platforms is that they don't need to have every solution built-in. Cloud-hosted e-Marketplaces provide the APIs that allow you to integrate multilingual support solutions unrelated to e-Procurement. It allows buyers and sellers to use all the tools at their disposal, not just industry-specific ones. APIs also allow for a future where advanced multilingual support solutions which haven't yet been released on the market will be capable of integration because the software platform is open to external solutions.
Make Relationship Building Easy
Within the e-Marketplace itself, buyers and suppliers don't have time to waste. As the market grows to the size of the entire world, that means there is a huge volume of niche suppliers to sift through. If you make good matches during e-Sourcing ventures, you maintain positive ROI on the efforts of your procurement team. To boost your chances, make sure the e-Marketplace solutions you use have features that help to narrow down the field using very specific terms. Check for the following capabilities:
advanced search

customizations

dynamic filters
If You Build It, They Will Come
Making an attractive e-Marketplace is how you get buyers and sellers to connect. The more you attract the right kind of organizations, the more successful matches you will make and the better business will be.
Competing on a global scale brings amazing opportunities. Today's technology allows you to build solid procurement relationships despite the language and geographical barriers of the global marketplace. With the help of global e-Sourcing platforms, enhanced online communications, and the capacity for integrated multilingual support solutions we are breaking down the barriers that come with a worldwide sourcing strategy. Thanks to the bells and whistles of the e-Marketplace, the procurement process and industry forges ahead. We may not be face-to-face as much these days but the trust-establishing handshakes of yesterday are being recreated by the technology of tomorrow.
To learn more about entering into a global strategy, check out the cutting-edge e-Marketplace software from ProcurePort today.