Insights / Supplier Management / Suppliers Can be Partners in Your Success
Suppliers Can be Partners in Your Success
July 15, 2019 | 5 min read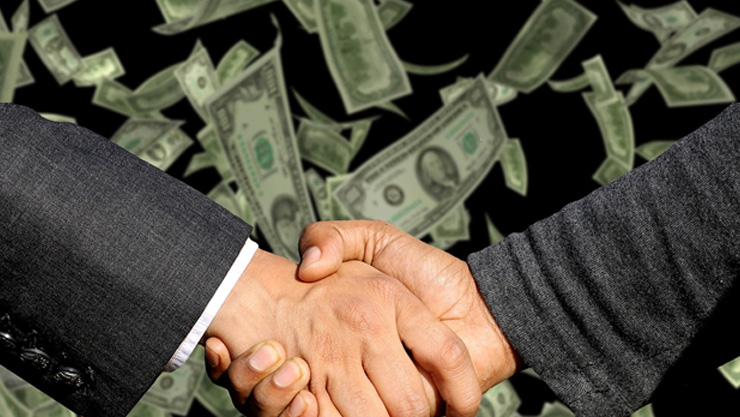 Suppliers are essential to managing a profitable process.
Getting the lowest prices from suppliers is what all companies want. However, the strategic buying method of trying to consistently squeeze out the lowest costs possible is a detriment to supplier relations. The highest performing procurement teams aim for supplier collaboration with processes structured to be win-win partnerships. By using procurement software these leading companies enable the economic growth and productivity for both parties. According to a survey done by Deloitte, after using procurement software, companies experienced an improvement increase of 57% in their negotiations with suppliers, an improvement of 56% in their process efficiency, and an improvement increase of 18% in payment terms/conditions. Sixty percent of the companies surveyed, that did not engage in procurement software, believe their procurement teams lack sufficient capacity to deliver a sound procurement strategy.
A Formalized Procurement Process
The majority of companies without supportive tools from procurement software have no formal supplier management process and therefore no standard way of working. Without a standard procurement process, there is a higher risk of miscommunication that can lead to revenue loss or worse, dissolve a business relationship completely. Supplier relations are also harder to maintain without an automated procurement system to aid them in the consistent checking of contract terms and conditions. Every time an order is placed or delivered, a company and supplier can be in threat of breaching their contract due to human error or oversight. Trying to keep contract compliance without technological services leaves a company and supplier also open to revenue loss and a breakdown in partnership. PricewaterhouseCooper's research indicates that there is an average of 25% revenue leakage due to companies' struggle with contract management and suppliers' challenge of delivering "performance to contract". Procurement software can help avoid these issues by aiding companies with supportive tools and templates, creating a harmonized, formalized procurement process.
Sharing Information and Priorities
During the procurement process, automated software allows the sharing of information and priorities in real-time. Companies can share product/service forecasts and expansion or relocation changes, aiding suppliers in helping them meet their companies' needs and price points. Suppliers can share with companies their adjustments in pricing, new product launches, or changes in product design. Companies and suppliers can also balance their commitment to each other with the ever-present competition of other companies. Through the use of procurement software, preferred suppliers are able to monitor and see the bids from their competition without companies needing to come to them with formal negotiations. Suppliers can choose to adjust their products, costs, and services accordingly to stay ahead of competitors and influence a company's strategic buy. Reputable suppliers will often make adjustments because they want to assist and support businesses that have fast, easy procurement processes. They too value positive supplier relations.
An Efficient Ordering Process
In addition to real-time sharing of information, procurement software streamlines the product/service ordering process by making it incredibly fast. Suppliers can get a company's orders the same day they are submitted and as a result ship product to the company in a more timely fashion. Deloitte reports that almost 70% of companies using procurement software indicate that their key suppliers deliver products/services perfectly on or ahead of time, in full, and according to specifications. The use of procurement software aiding supplier delivery is also reflected in The American Productivity and Quality Center report that states companies using automated services have supplier lead time of six hours, whereas companies without software have supplier lead time of 20 hours. Both company and supplier benefit from a more efficient and automated ordering process; saving each time, effort, resources, and money.
In closing, while it is necessary for companies to place a high priority on the strategic buying of products/services to get lower prices from suppliers, they also must ensure they keep positive supplier relations. Happy suppliers will readily be a company's partner in success if they have positive business relationships that strengthen both sides. The use of procurement software can help affirm the business relationship by making it easier to communicate through the procurement process.
To aid you in building more positive supplier relations, resulting in higher business success, schedule a 30-minute demo of ProcurePort's cloud-hosted e-procurement solution today.