Insights / e-Procurement / Software That Supports the Rising Need for Business Agility
Software That Supports the Rising Need for Business Agility
February 26, 2020 | 2 min read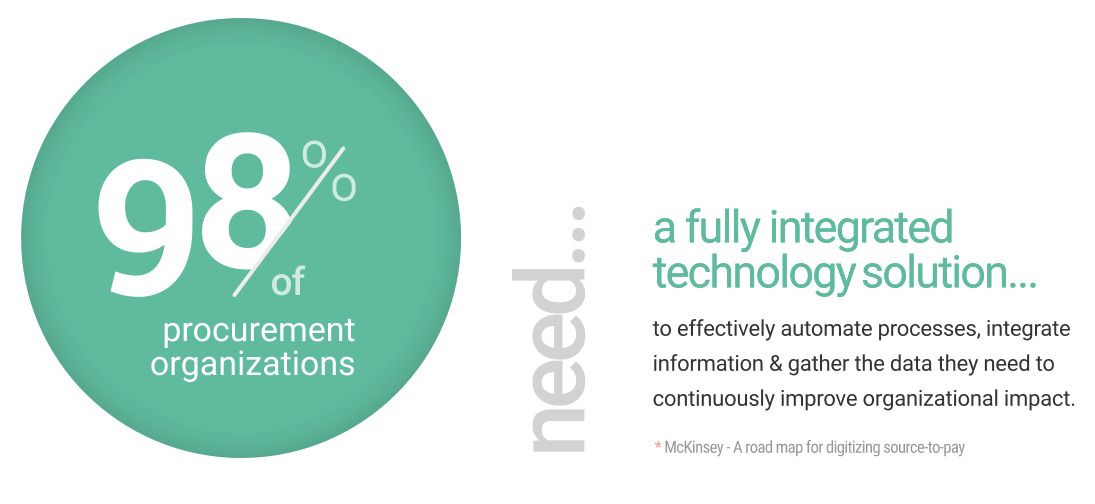 Procurement professionals are faced with increasingly complex challenges every day. This reality results in long hours and missed goals for many procurement teams. However, organizations that leverage a holistic procurement solution are able to quickly scale from a single module to a seamlessly connected ecosystem as needs evolve. This agility allows those teams to better adapt to organizational shifts while maintaining cost and staff efficiency.
POPULAR MODULES TO CONNECT:
Electronic Procurement

Purchase Requisitions

Request For Quotes

e-Auctions
Award Management

PO & Invoice Management

Supplier Catalog Management

Contract Management
Maintain complete control across your procurement infrastructure.
One of the key benefits of a modular architecture is the ability to establish an electronic trail. Since there is one unified system, electronic approvals are gathered before an order release, which eliminates the traditionally arduous "sign off" process.
Similarly, a modular architecture increases control and visibility over the entire life-cycle of a transaction and helps to eliminate communication barriers and build transparent supplier relationships. However, to maximize the benefits of a holistic solution, it is essential to get organized first.
Step 1: Solidify Business Processes
According to Amit Patel, managing director of the enterprise solutions practice at Huron Consulting Group Inc. in Chicago, before implementing procure-to-pay software, the CFO should ensure that business processes are solidified. This effort will ensure that organizational processes are automated and streamlined effectively.
Step 2: Define a Scalable Pilot
Once there is a documented and agreed understanding, Patel suggests documenting which pieces of the process are going to be standard and supported by the software. This includes identifying automation opportunities and processes that should remain manual as the organization integrates the platform into their day-to-day work habits.
Step 3: Consider Data to Migrate
By considering the source and kind of data that will be placed in the system ahead of implementation, organizations can protect data integrity and avoid the need for a manual data cleanse in the future.