Insights / e-Procurement / How Digital Disruption is Shifting Procurement Processes
How Digital Disruption is Shifting Procurement Processes
July 03, 2020 | 4 min read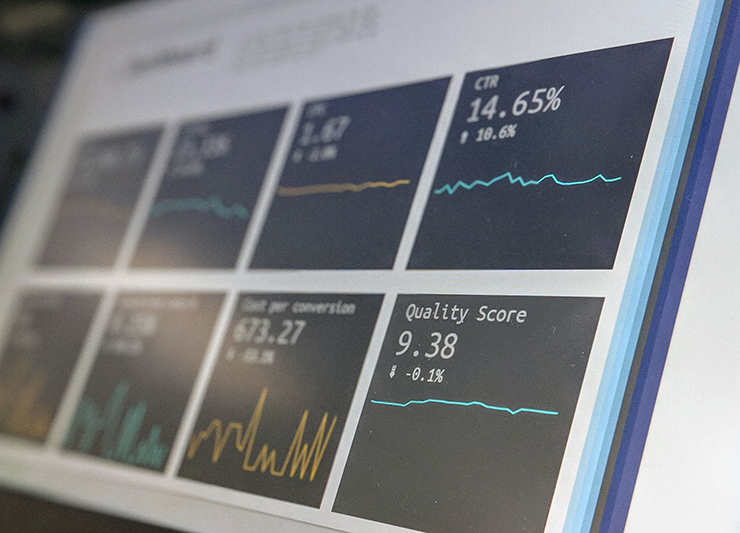 Procurement organizations are increasingly implementing software solutions to help them in their quest to become more efficient and to move beyond just delivering cost savings. Technology is enabling procurement professionals to reduce the time spent on routine tasks, freeing them up to work on more complex issues. Digital transformation in procurement processes is making their lives easier at the same time as raising the profile of the function.
In procurement, day jobs involve sourcing solutions for stakeholders and end-users, so it makes sense to do the same thing for ourselves. Until recently, the choice was limited, systems were so complicated that they required user training by the supplier. Fast forward to today: applications are now online; cloud-based solutions are affordable, user-friendly and intuitive. There are quality stand-alone options for specific tasks through to full-service e-Procurement platforms available at different price points.
Big-data and analytics
This is the area where the benefits are most visible. Procurement is becoming data-driven and technology has become the liberator. Real-time online information shines a light on spend patterns and supplier performance so that immediate action can be taken.
Artificial intelligence (AI) and machine learning are helping us to understand the data better so that we can be more strategic in our actions. Reports on procurement performance are more accessible, easy-to-understand and are often represented visually, as well as in text and numerical formats. Beyond spend analysis, companies are using predictive analytics in the procurement process to forecast revenue, prevent disruption and identify new market opportunities.
Software solutions for strategic sourcing
Hours are being saved in sourcing goods and services through automating the creation of RFX documents and running the sourcing process. Gathering of the input information from users is speeded up using electronic communications. Multiple sourcing events can be run simultaneously using fewer resources.
Contracts management
Contract management is labor intensive and a great candidate for automation. It is often a functional area that is badly managed. Software solutions provide a secure and safe access to a repository of current contracts and automate many of the administrative processes and actions involved, saving time and money.
What do procurement professionals want?
One of the attractions of using sourcing software solutions is to automate tedious manual processes. This frees up professionals to focus on creating value by directing their attention to more complex tasks.
1. Ease of use
The system must be easy to use for both parties, not only the buying organization. Suppliers want to be able to submit their quotes and proposals with minimum effort in a clearly defined way.
2. Functionality
The system we choose must have a solid foundation to be able to fulfil the functional needs and no more. It must solve the identified problem. Unnecessary features just add to the cost but not to the value.
3. Mobile-enabled
Procurement specialists that have experience in sourcing solutions for others realise that what they need is an application that is accessible on all types of mobile devices. Not everyone is office-based.
4. After-sales support
In procurement, total-cost-of-ownership (TCO) is a mantra; first-cost is not the only consideration, what about on-going support? The quality of the support from the supplier is critical to the success of the automated solution(s).
So, what is next?
Many mid-size enterprises want ta comprehensive e-procurement suite to automate and optimize all their source-to-pay activities. This includes spend analysis, various types of e-sourcing including reverse auctions and a contract management facility. Products on the market are finally fulfilling this need. Collaboration between commercial providers of procurement solutions and third parties providing complementary services is happening already. Market leaders are working with payment solutions, digital signatory companies and other suppliers to provide a seamless end-to-end product. This allows the procurement solution providers to concentrate on their strengths and use third-party specialists to enhance their offering.
Technology is enabling procurement to gain better insight into supplier risk. By analyzing historical data on suppliers' performance, we can effectively evaluate supplier risk profiles and mitigate them.
Data security is an issue that is top of mind for most organizations. Safeguarding sensitive financial information is critical as it can affect business continuity.
Procurement leaders of the future must adapt. They need to make sense of the new technologies and continue to update their skills to obtain the best benefit. There is the bonus of lower overhead costs in the procurement process itself. Besides the efficiencies, fewer employees will be needed as a result of implementing new technologies.
About ProcurePort
ProcurePort offers a cloud-based e-procurement suite to assist companies with their sourcing, procurement, and auction needs. It is suitable for small to midsize pharmaceutical companies, government agencies, and more.