Insights / Requisitions / Better Control through Purchase Requisition in the Cloud
Better Control through Purchase Requisition in the Cloud
August 14, 2019 | 4 min read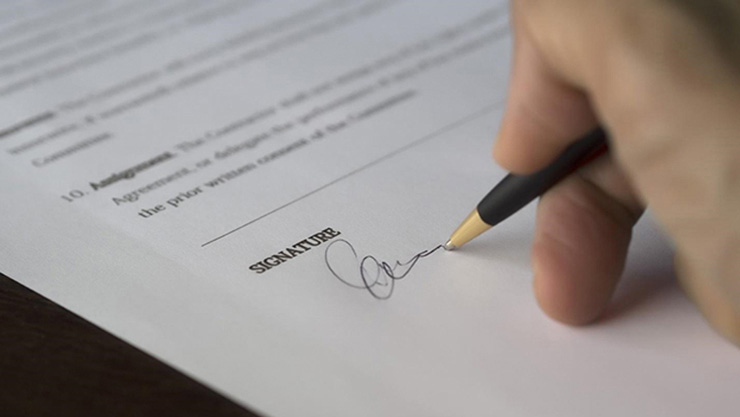 Move away from wet-ink signatures and get onboard with digital approvals.
Purchase requisition paperwork has been a part of the procurement process for decades. It cuts down on maverick spending and initiates a well-supervised spend cycle for goods and services. The trouble with internal documents like purchase requisition forms is that they take ages to get approved. From opaque authorizations to approve the purchase to wet signatures and physical data exchange, the old procurement system is obsolete.
As the procurement process undergoes a digital migration, department managers across the globe are implementing purchase requisition form software to make the process faster. But is efficiency all that technology has to offer? No. Today's cloud-hosted e-Procurement solutions also offer unparalleled levels of control at every stage in the purchasing process. Here are a few ways you can get better control of spend through purchase requisition software in the cloud.
Control from Purchase Requisition Software
A purchase requisition document identifies that the purchasing department has a need to create a purchase. Once the need is written down on paper, the department managers can officially approve the procurement team as it issues a purchase order. Internal documents on paper are hard to control. Files can be difficult to track down. Seeing activity trends over time that the department requested is nearly impossible to track. With purchase requisition software, requisitions and purchase orders are created in electronic format.
By processing this cycle via your organization's computer purchasing process, it leaves a digital "paper trail" that can be reviewed at any time. This is an efficiency benefit of going digital. Besides easy reviewing, handling purchases in electronic format allows organizations to digitally monitor the legitimacy of every purchase the department requested and reinforce organizational procedures for spending.
Configuration of Spend Management Software
When spend management goes high-tech, your organization gains control. In essence it makes the job of authorized employees easier and eliminates unauthorized purchases from within the system.
How exactly does this configuration work? Purchase order (PO) requests have a structure within the e-Procurement platform. This means that supplies are pre-approved and preferred vendors are available at the click of a mouse. A purchasing officer can be limited to a catalog and new requests assessed for vendor matching. Budget frameworks are built-in so overspending is reduced or eliminated. Also, employees can be tagged as authorized or denied permission to initiate purchases altogether.
Standardized purchase requisition templates allow supervisors to audit goods and services easily. Organizations can customize purchase request form layouts based on internal requirements (i.e. department name, location, requestor, quantity, delivery date, requisition ID, budget amount, and other details). Approvals are visible and accounts payable can secondarily monitor the entire procurement department.
Control from Cloud-Hosted e-Procurement
The cloud is an important element to having the fastest and most efficient e-Procurement capabilities. The cloud is the key to providing timely purchases without sacrificing a thorough vetting process.
The cloud provides a central location for the purchasing department to evaluate requisitions and remote access to team members. Your approval workflow engine can operate even if you have buyers located in different locations. Approvals based on spend category and budget can get passed around across time zones without losing integrity.
Control of Integrated e-Procurement Solutions
For the tightest approval process, your organization also needs cloud-based integration. That means the platform that produces the purchase requisition form is connected digitally to other important solutions:
enterprise resource planning (ERP) platform

business process management (BPM) solutions

digital and e-signatures

procure-to-pay (P2P) purchase order solution

directory access protocol
When they all reside in the cloud, they can all communicate with each other. Look at this example of an integrated purchase order procedure. From the requestor's access of the product catalog to the purchase requisition form to approvals to the RFx, the system moves electronic documents from the e-Procurement platform to the P2P platform and back again without missing a beat.

The simplified P2P process
There is no waiting for end-of-the-day updates, buffering times, or system-related interference. Cloud-hosted e-Procurement systems are secure but internally transparent. They are capable of sharing data and assessing overall spend without skipping over any single platform in the system. It provides a bird's eye view that only integrated e-Procurement technology can provide.
Automation technology is certainly a huge driver of efficiency in procurement. That said, doing things quickly without proper oversight leaves the door open for maverick spending and poor management. With three distinct levels of transparency, moving to a digital, cloud-hosted, and integration-capable purchase requisition software system is the ultimate way to gain control over your organization's purchasing.
To see exactly how this technology can make your e-Procurement system more efficient, request a free live demo of the ProcurePort Requisitions Software System today.