Insights / e-Procurement / 5 Ways the e-Procurement Marketplace has Changed
5 Ways the e-Procurement Marketplace has Changed
July 25, 2019 | 4 min read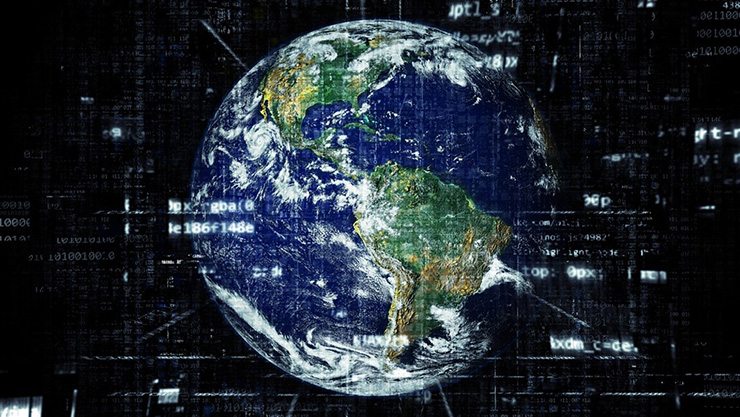 Procurement will always be affected by technology and globalization.
The technology of electronic procurement (or e-Procurement) has changed buyer-seller relations and the purchasing process in a big way. We have come a long way from the logbooks stacked to the ceiling and paper purchase orders (POs). From digital marketplaces to e-Transactions, modern tech is always changing the face of business. For real world tech experts like ProcurePort it's fun to look back and see how modern procurement systems help us navigate procurement more efficiently these days. Here are the 5 main ways technology has changed the procurement marketplace.
1. Better Security by Centralizing Repositories
Though security is often the first obstacle to e-Procurement migration, the security risks of the cloud are overblown. Studies find that data location matters less than accessibility. With emotions and inertia causing resistance to cloud migration, today's cloud-hosted systems are generally more secure than traditional systems.
Think of it this way: Keeping all your money in the bank, it's unlikely to be at risk except from a bank robber. If you keep some money in the bank, some in your coat pockets, some under the mattress, and some buried in the backyard, you are exposed to risk at each location and every time you are transferring money from place to place. In the e-Procurement process, data security is at risk. A secure centralized repository works like a bank with authorized access and standardized oversight across the system. Your exposure to data breach and the risk of leaking sensitive buyer data is low.
Tech research giant Gartner goes so far as to say that 95% of cloud security failures on the books are the customer's fault. By working with vendors who have cloud expertise, up to 60% of enterprises that implement cloud tools will experience one-third fewer security failures. Take that to the bank.
2. Speed via Automations
We write about automations a lot on this blog. That's because pre-programmed automations have made a huge change to every business process in existence. In the procurement world, there are 4 specific areas where automations have noticeably streamlined our work.
1.

Instant purchase orders

2.

Automated authorizations

3.

Business process management (BPM) operations

4.

Robot process automation (RPM)
The impact of automations can't be overstated. These automations have sped things up and made e-Procurement exchanges faster than ever. Supply chain management relies heavily on speed and accuracy, something automations streamline efficiently.
3. Increased Efficiency from Procure-to-Pay Software
The procure-to-pay (P2P) process has always been tedious. Thanks to digitizing every step from sourcing to catalogs to purchase orders (POs) to invoicing to inventory, the efficiency of P2P has shot up exponentially. The procurement department's process of identifying goods and services, filling out a purchase requisition form, getting wet-signature approvals, and executing a PO has gone from a days-long, drawn-out headache to a series of clicks that can be finished in minutes. Thanks to this efficiency, the technology of procurement software has made a significant difference in driving down the time cost of doing business.
4. Enhanced Buyer-Seller Relations through e-Marketplace Solutions
Just as the first movable type printing press allowed newspapers to reach a wider audience in a short amount of time, RFx software and e-Auctions widen the business to business e-Procurement marketplace for buyers and sellers. These e-Marketplace technologies allow buyers and sellers to connect faster and with more transparency than ever before.
Relationship building is enhanced because tech functionality such as filters, search engines, and Boolean operators allow both parties to find the right fit faster. We can avoid time waste and find niche relationships with suppliers easily. RFQ, RFI, and RFPs allow buyers to evaluate supplier performance and get high-quality responses on the first try. With RFx solutions to source raw materials, there is no need to settle for "close enough" anymore. In a globalized economy, we find exactly what we need.
5. No More Slip-Ups in Contract Management
We all know what contracts are for. In procurement, they are key in allowing buyers and sellers to function sustainably. From the first moment of interaction until a contract is signed, even small misunderstandings can mean lost revenues and poor relations. We know from a previous ProcurePort blog post that digitized contract management eliminates misunderstandings thanks to 6 main benefits:
1. Safe storage

2. Digital organization

3. Remote access

4. Automations (notice a trend?)

5. Compliance oversight

6. Peace of mind
Digital management takes the mental stress of contract management out of the picture. Approaching deadlines, expiration dates, and renewals are all tied to automatic notifications and your organization avoids the real risks that come with human fallibility.
The 5 tech innovations above have made a huge impact on the efficiency and transparency of the global procurement industry. Can you name any others?
For more posts like this, stay tuned to the ProcurePort blog and keep up with e-Procurement industry news as it happens.