Insights / Spend Analysis / Intuitive Procurement Software Facilitates User Adoption and Optimized ROI
Intuitive Procurement Software Facilitates User Adoption and Optimized ROI
March 16, 2020 | 2 min read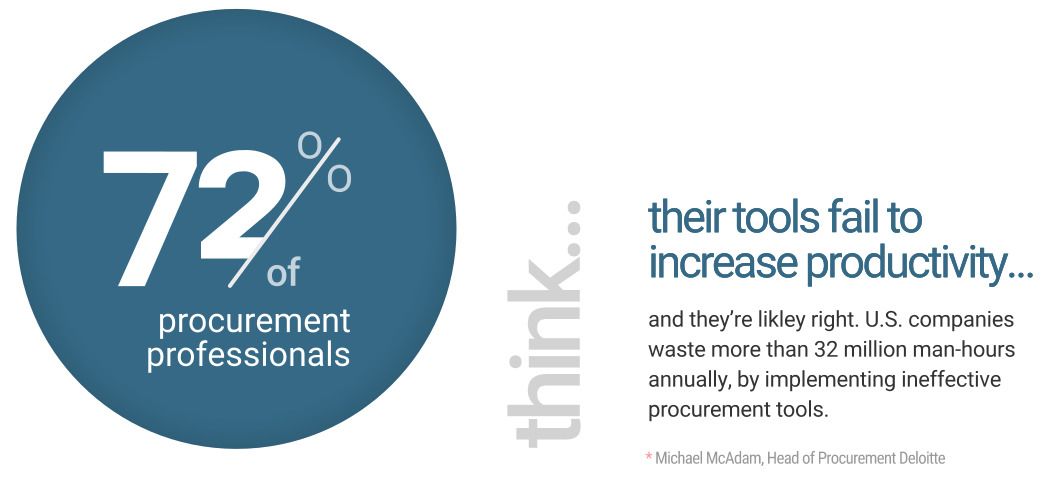 According to McKinsey, a revolution in the way procurement organizations manage their spend is gaining system. This momentum is driven by the increasingly agile nature of today's business environment. However, the fact pace of modern procurement can often result in fragmented spending, especially across geographically separated teams.
Further complicating the situation is the fact that these teams often have regionally specific objectives, making it challenging to coordinate buying activities, identify enterprise-wide savings, and ultimately achieve objectives.
In response, many companies are adopting e-procurement software to encourage real-time collaboration and effectively capture market value.
However, procurement leaders in the early phases of a digital transformation don't always consider how intuitive the software platform will be for their teams, vendors, and other stakeholders to adopt. This mistake often leads to daily frustration for the user and can lead to a lack of confidence in the tool and the organization itself. Fortunately, there are a few simple steps that teams can follow to make more effective software purchases.
Step 1: Ensure Stakeholder Buy-in
Strategic objectives should always determine software requirements. However, it is also incredibly important to understand what challenges stakeholders expect the software to solve - recognizing that users form an opinion of the solution based on just a few criteria. To maximize user adoption and ROI, an organization must understand its stakeholder's expectations, then compare user needs to other strategic goals and define immediate priorities.
Step 2: Identify Common Workflows
Procurement leaders can better evaluate how user-friendly a platform is by taking the time upfront to fully understand the unique ways individual users and departments complete tasks. With this information, procurement leaders can determine which platforms require the least amount of process refinement and training. Conducting a collaborative review process is also an excellent opportunity to identify best practices and communicate the benefits of process standardization and optimization.